E-Waste
Management
One of the fastest and most harmful waste streams which are causing trouble across India is E-Waste. It is generated by businesses, consumers and institutions. E-waste contains recyclable economically valuable materials like Copper, Aluminium and Silver. But it also contains harmful elements like heavy metals. These heavy metals when disposed unsafely can create ecological damage.
Across India, there are many informal waste collectors. They can collect E-waste and extract the useful material but these informally unorganized waste collectors do not have a sustainable waste disposal mechanism. To solve this problem, Abaad Developers Pvt. Ltd, came into the picture. Under the guidelines of E-Waste (Management) Rules, 2016 we offer sustainable and established process in e-waste management. We are the most trusted, safest and certified e waste recyclers in India.
We understand the issues which toxic and harmful materials can create on biodiversity and human life. Hence, we have established time tested process and technology to dispose of e-waste products after its end-of-life. If you are looking for e waste recyclers in Delhi or any other part of the country, our services are present all across India. Our expertise in supporting producers in satisfying their compliances related to EPR (Extended Producer Responsibility) and E-waste Management is the best in the country.
Certified e-waste recyclers in India with added benefits to customers:
With our end to end services, we ensure e waste recycling in an environmentally sound manner. In this regard, we offer the following advantages to client-
We inform our clients about the laws related to e waste management. Moreover, we are transparent in communicating the entire process on e-waste management.
We save your time, and we put in all effort.
Cost-effective solution offered with the finest outcome. All this is done under the Indian law for e-waste management.
We offer tailor-made solutions to businesses, brands, government and institutions. These solutions are based on the amount and type of e-waste produced.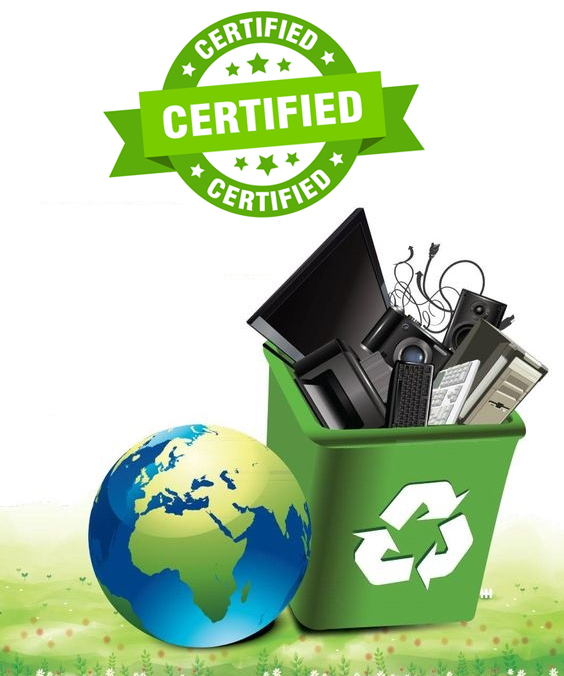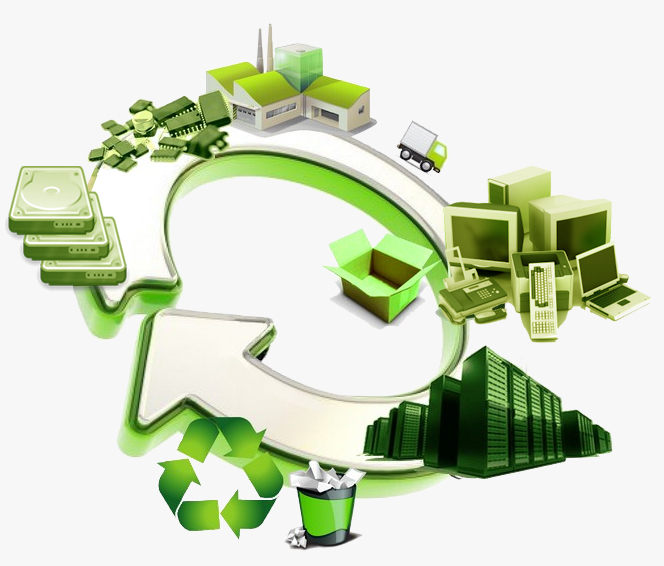 How consumers can reach Abaad Developers Pvt. Ltd?
Abaad Developers Pvt Ltd. is an authorized e-waste refurbisher and recycler. Abaad Developers Pvt Ltd has its recycling plant at G1-747, RIICO Industrial Area, Chopanki, Bhiwadi, Alwar, Rajasthan – 301019 and its corporate office at A-294, Okhla Industrial Area, Phase-I, New Delhi – 110020.
If you are an e-waste generator and willing to dispose or recycle the electronic goods, then please reach out to us from the contact us section. Our service representative will soon contact you and explain the entire end-to-end process on e-waste recycling.
Process
Rising income levels and affordable technology are the two key reasons for growth in electronic device usage in India. Within a short period of 5 years, India has become one of the top consumers of electronic goods. Now, the challenge lies in the disposal of this e-waste in a safe and environment-friendly manner. Disposing e-waste is of paramount importance to any country because the electronic device contains harmful substances such as – lead, mercury, cadmium, flammable retardants, and toxic chemicals. When e-waste is disposed of unsafely, the above-mentioned metals and chemicals will pollute the soil, water, and biodiversity causing massive destruction in long term.
The closed container vehicle then carries out the transportation process from the client's premises to our facility. An effective loading and unloading process is ensured.
To avoid these events, there are many specialized agencies in the country that undertake the right process in safely disposing of e-waste.
Here are few quick examples on how to dispose e waste in India.
Reuse: The best step is to reuse your electronic device to the end of the cycle. Upgrade your device only if there is a need and prefer to choose second-hand gadgets.
Repair: If your electronic unit is not functioning, don't immediately go for the new one. Get your device repaired in your authorized service stores. Choose devices that have fair repair policy.
Recycle: Most of the leading brands have a collection program for discarded e-waste. Talk to the brands and understand the collection process. If there is no collection programme, then the fundamental for e-waste disposing is to sort them appropriately and don't mix them with daily kitchen waste. Think beyond laptop and mobile, even small electronic devices need to be recycled properly. Once you have sorted, connect to the nearest electronic certified e-waste recycler.
The certified e-waste recycler will come to your location, pick the waste by giving you a certificate and then process them. The e-waste based on the condition will be refurbished, or parts will be extracted for re-use or safely incinerated.
A good process of e waste management covers the following –
Plastic from e waste is recycled to make trays and other plastic items.
Mercury extracted is sent to a specialized facility or unit for further recovery and re-use.
Metal recovered is melted and used to make new products.