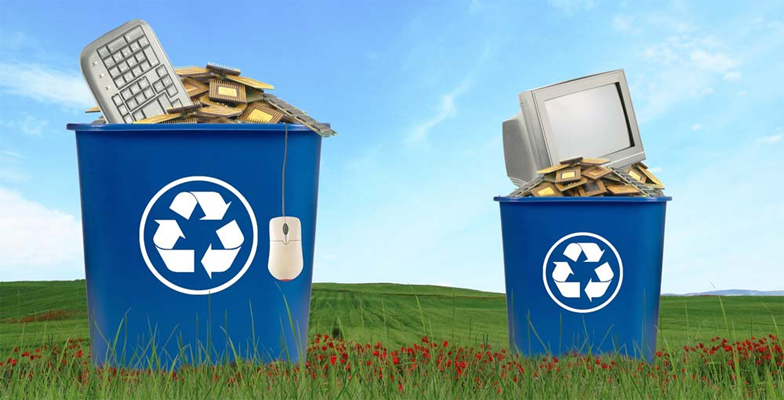 Extended Producer Responsibility (EPR)
Extended Producer's Responsibility shortly termed as "EPR" refers to the passage of responsibility of channelizing of e-waste in the context of Electrical and Electronic IT Equipment to the producer of equipment once the consumer handover the obsolete IT Equipment to the company. Under EPR Rule 2011, IT Equipment producers are responsible for any further recycling of entirely depreciated Electronic and Electrical waste.
Rule 2016, Extended Producer's Responsibility, EPR bides Abaad Developers Pvt. Ltd. with respect to spread awareness regarding the importance of recycling of depreciated IT Equipment using environment-friendly methods, management of E-waste, and take back system that runs inside the industries which can benefit them consumers to get rid of the Obsolete Equipment.
What ADPL does?
Abaad Developers Pvt. Ltd. will collect all our E-waste generated from PAN India and dismantle the same at their plant at G1-747, RIICO Industrial Area, Chopanki, Bhiwadi, Alwar, Rajasthan – 301019
We provide you with all the documentation you need to maintain compliance with regulations of the pollution control board.
Implementation of social media campaigns, digital marketing and commercial events spreading awareness about EPR all over India.
We maintain strictest processing procedures with step-by-step monitoring at each stage of the electronic waste processing.
We take full liability for your E-waste when they leave your premises and are disposed off safely as per WEEE Directives.
We provide service to individual client's need. Each individual client, large or small is equally important to us.
Abaad Developers Pvt Ltd. if any customer wants to handover their old product they can reach us on our Toll Free No. 1800123881144. Our representatives explain them about process of disposal of e-waste and make them aware about nearest drop point. If any customer wants to handover the e-waste from their door steps we do send either our logistics team or our team to collect the items and channelize the same to our e-waste plant for final processing.